Saginaw Subterranean Gallery of Past Performances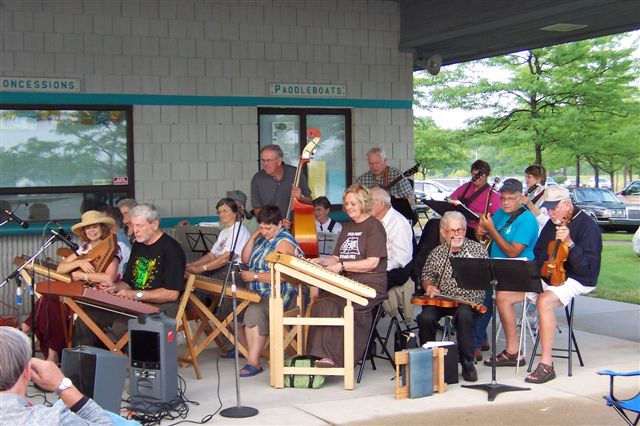 Our July 2007 performance at Haithco. Also it was the last time our friend, Ralph, the tall guy in the back with a guitar and checkered shirt was with us. Sadly and unexpectedly, he passed away the next morning.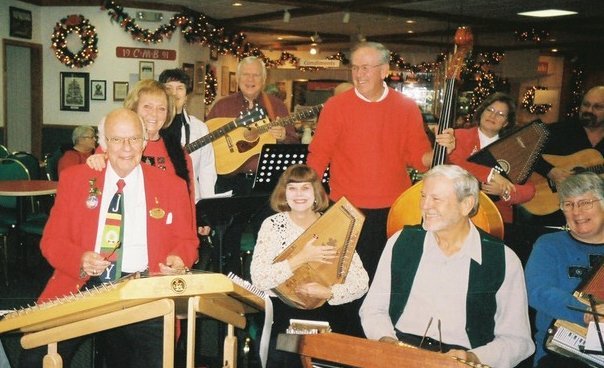 That's Wally Bronner in the red jacket playing with us on December 20th, 2006, for the WSGW Christmas at Bronners Show.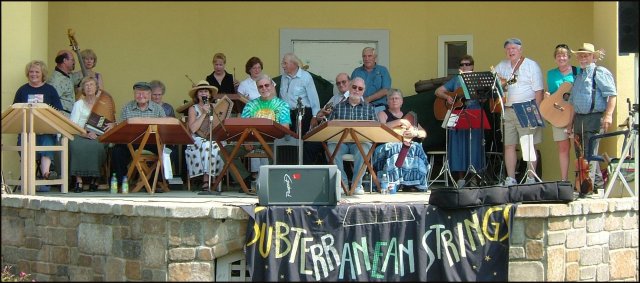 For the several years we were featured entertainment at Frankenmuth's Lumbermen's Festival.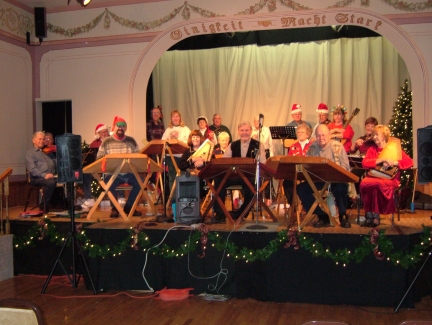 For many years, we performed at Fischer Hall in Frankenmuth, MI, on the Saturday after Thanksgiving.